Aster Brands President Delivers Keynote At Statewide Conference
---
October 10, 2018
Charlevoix, Mich.: On October 4, during the Michigan State Extension 2018 CEC (Connecting Entrepreneurial Communities) State-wide Conference, Aster Brands President Jake Manthei delivered a keynote address describing the history and scope of the multi-generational Manthei family businesses and their commitment to supporting Northern Michigan communities.
"An important part of the conference is hearing first hand from entrepreneurs about their journey, their challenges, and successes," said Andy Hayes, President of the Northern Lakes Economic Alliance. "Jake hit it out of the park with the great Manthei story; his focus on finding, encouraging, and keeping the right people, as well as his approach to business, was inspirational and informative."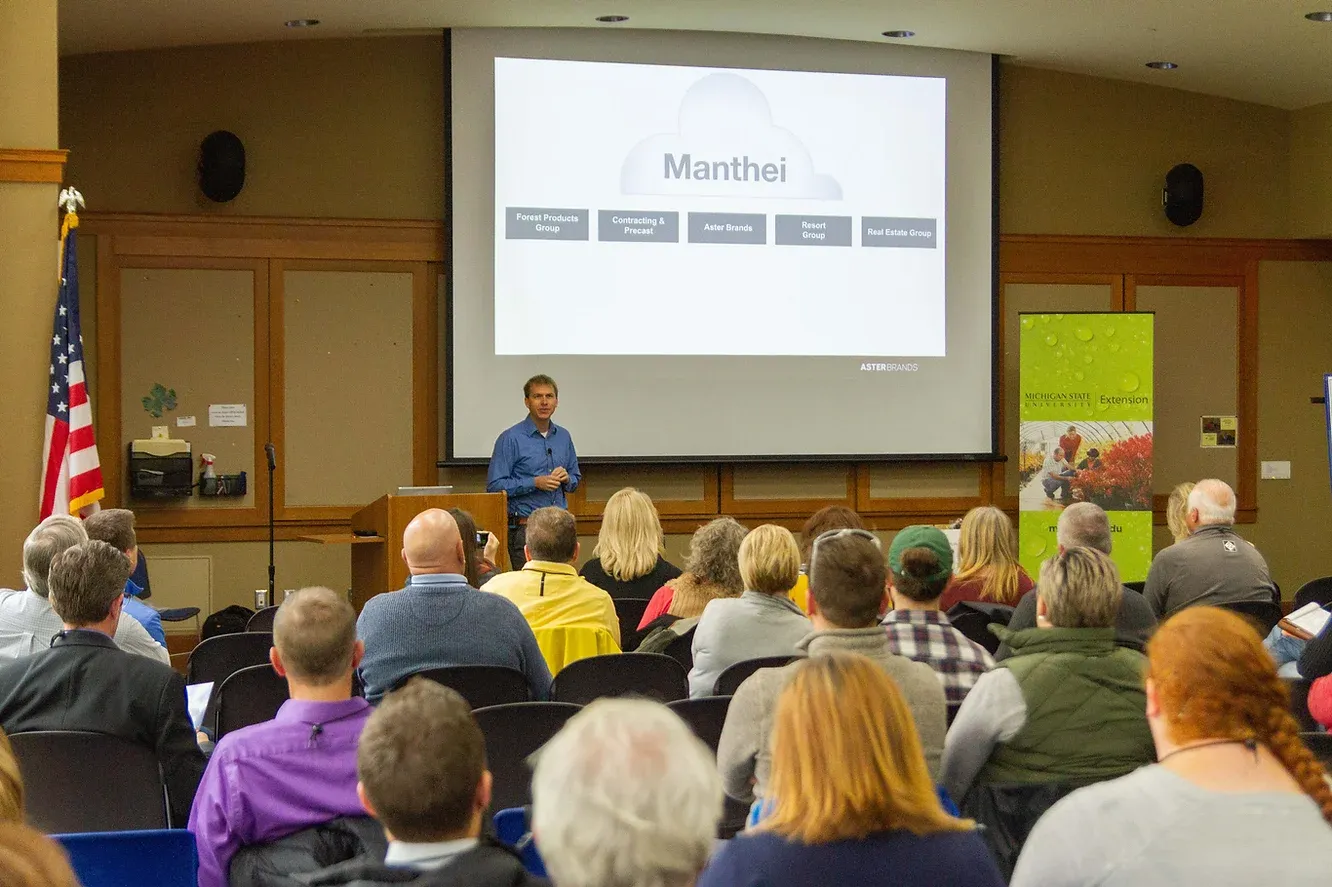 The CEC State-wide Conference is a community development program designed to create a network that increases a community's potential for entrepreneurship, and Aster Brands is working on being a key employer in Northern Michigan. Providing the keynote at an event like the CEC State-wide Conference supports that mission.
"We want to be the business where everyone up here wants to work," said Manthei. "I would love to help contribute in getting even more folks to live, work, and raise families in Northern Michigan."
Aster Brands is a sales, marketing, and intellectual property business that invents products for the concrete manufacturing space. Everything Aster Brands does centers around its three core values: Lead the Way; Don't Give Up; Make Time to Care. Learn more about the history behind Aster Brands here.